Metal and corrosion: Implications for industry and cultural heritage
Metal is a living material… With the exception of pure gold in its natural state, all metals are derived from the transformation of mineral ores. Once altered, from ore into semi-finished products such as ingots, billets, blooms or slabs, and then into objects or structural elements, metals will continually seek, throughout their service life, to return to their natural state as mineral ore (hydroxides, oxides, sulphides, carbonates, etc.). A leopard cannot change its spots!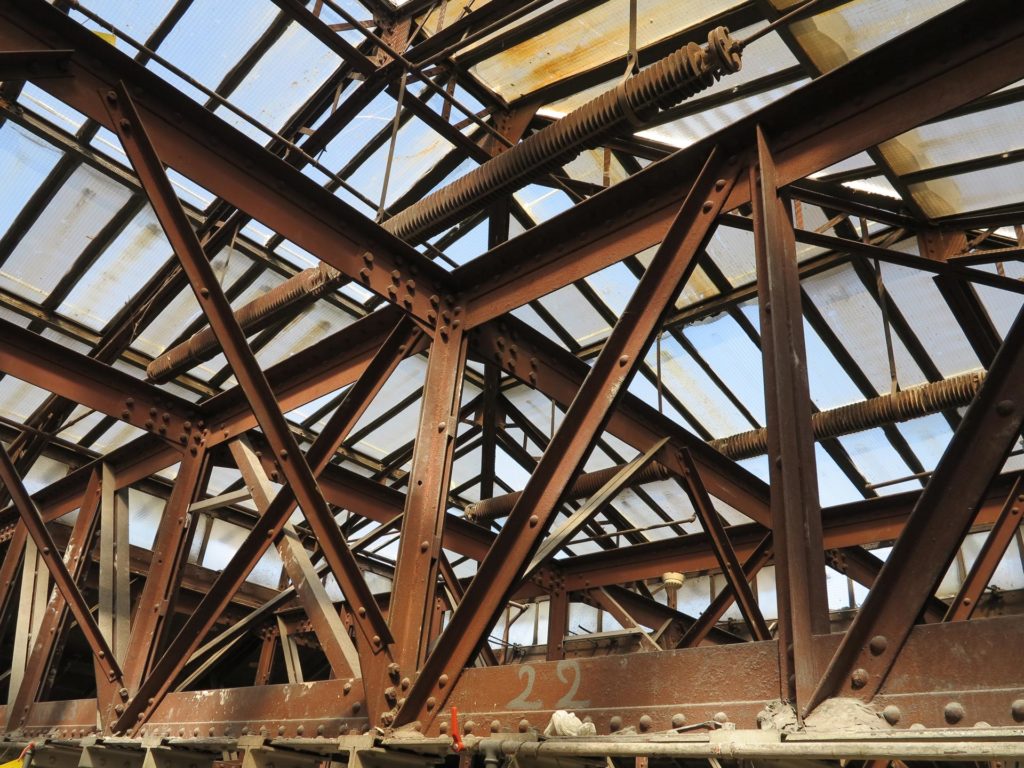 Archaeologists seek to understand past lives in order to better anticipate our lives in the future. We have chosen to apply this principle to metallic materials: understanding ancient metals allows us to better diagnose, assess and preserve them, as well as to develop innovative materials and techniques to protect them and improve durability.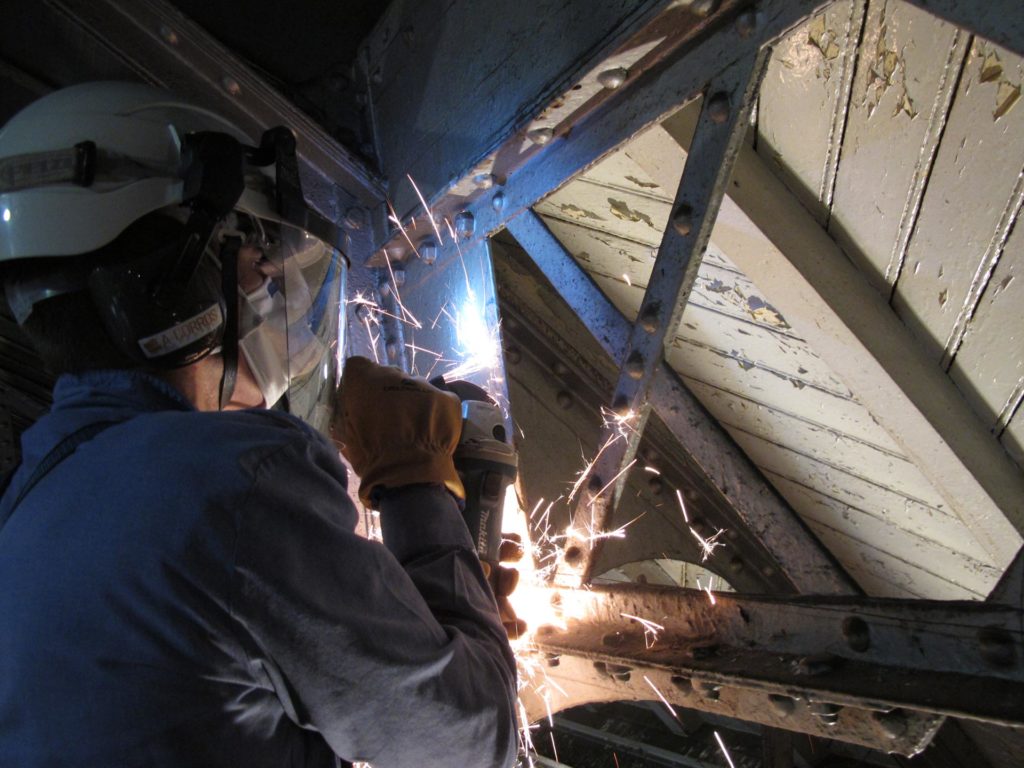 CONSERVING OUR PAST, PRESERVING OUR FUTURE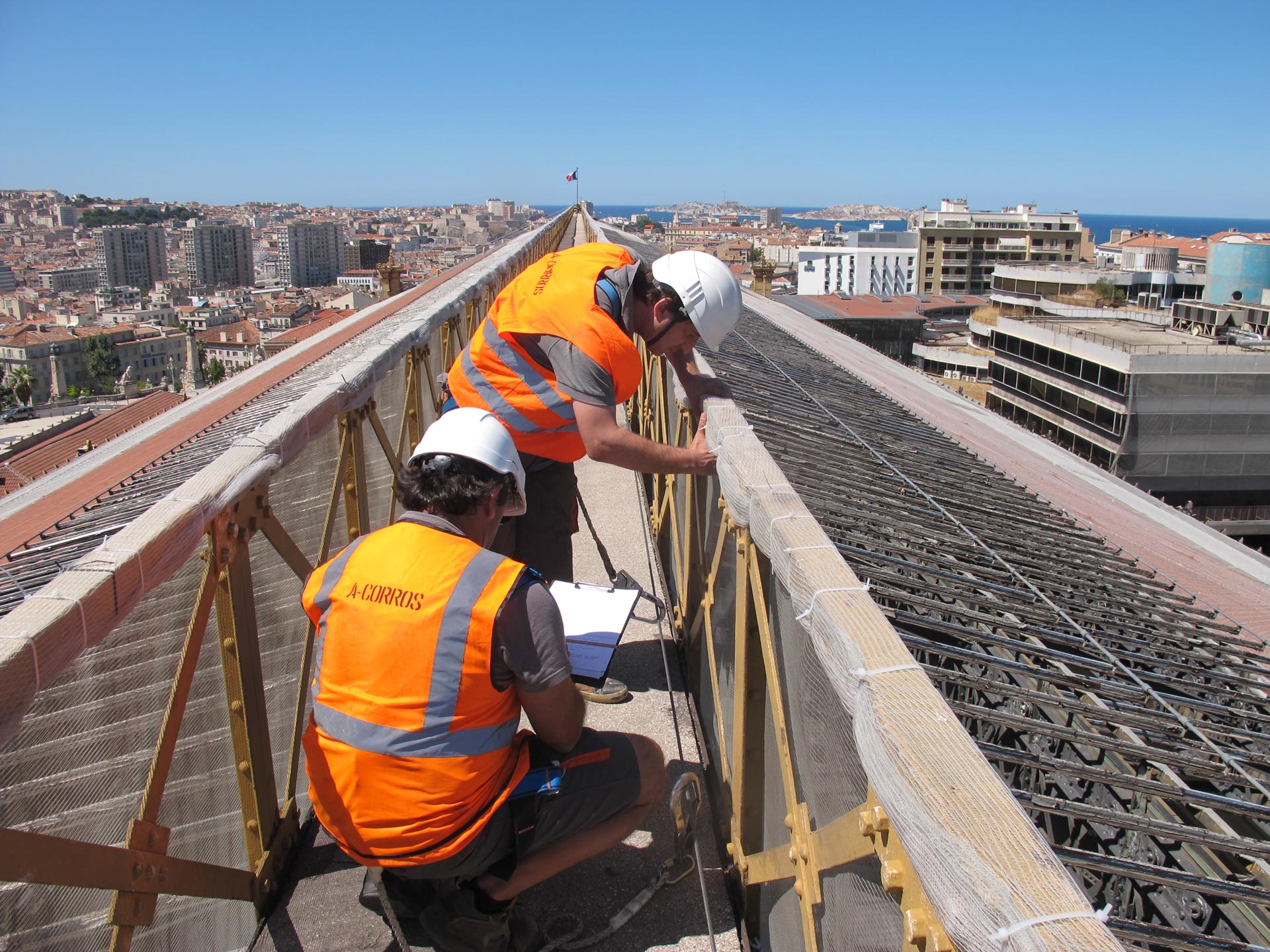 missions abroad in 14 different countries
Archeological object treated by the Cultural Heritage division in 2017
Case studied in 10 years of experience
Railway stations studied in France
Projet de sciences participatives : protection du Daffodil.Participez à la recherche scientifique dédiée à la protection des épaves métalliques dans leur milieu naturel. Suivez le cadrage et envoyez nous votre photographie datée à l'adresse suivante : [email protected] Le projet Save…
Lire la suite
Depuis un mois, les effectifs d'A-CORROS comptent une nouvelle recrue. Il s'agit de Clémentine CAUBISENS. Elle arrive au poste d'ingénieur corrosion et anti-corrosion. Bienvenue à elle!
Lire la suite
Perturbés ces dernières semaines par les mesures de confinement lié à la pandémie de COVID-19, nous avons repris cette semaine nos activités professionnelles à temps plein. Nous avons mis en place des mesures de protection pour limiter au maximum les…
Lire la suite