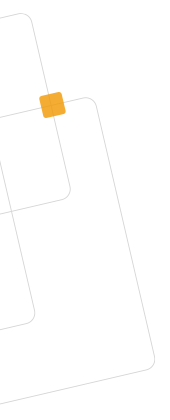 Since its creation, A-CORROS has been committed to R&D, investing time and resources to improve our understanding of ancient materials, and techniques for measuring corrosion and optimising treatment and anticorrosion protection protocols for metals.
Although a large part of our activities focus on the past and ancient materials, research and innovation are one of A-CORROS's key areas of development …
Archaeologists seek to understand past lives in order to anticipate our lives in the future. We have chosen to apply this principal to metallic materials: understanding ancient metals allows us to better identify, assess and preserve them, as well as to develop innovative materials and techniques to protect them and improve durability.
Consequently since 2010, A-CORROS has invested nearly 450 000 € of its own funds into its Research, Development, Innovation and Analysis Sector. This research aims to improve our knowledge of ancient materials and the ways that they deteriorate and to optimise diagnostic techniques and anticorrosion treatments (corrosion stabilisation, new coatings, etc.).
Stabilisation using subcritical fluids
Our principal focus has been the creation of the first machine in Europe for the stabilisation of archaeological objects using subcritical fluids. A revolution! Thanks to the Research Tax Credit, a true 'research driver' for micro-enterprises, A-CORROS has passed through the various phases of research and now offers its clients the largest subcritical machine for treating archaeological artefacts in the world. It was awarded the 2018 National Prize for R&D from INRAP. This machine, although a prototype, has revolutionised the stabilisation process because it decreases by about 30 times the treatment period required for archaeological artefacts (from nine months on average to about ten days) and it also reduces the amount of water and chemicals necessary for treatment. It is currently effective in treating ferrous alloys and in development for copper alloys.
LABCOM LETRIP
As part of this research objective, A-CORROS has developed an ongoing partnership with the Laboratoire d'Archéomatériaux et de Prévision de l'Altération, LAPA/NIMBE, joint research unit No. 3685 of CNRS/CEA Université Paris Saclay. Following the co-financing of the doctoral thesis of Marine BAYLE, a LABCOM programme, LETRIP: Laboratoire d'Etudes des Traitements et Revêtements Innovants pour le Patrimoine (Laboratory for the Study of Innovative Treatments and Coatings for Heritage), was financed by the Agence Nationale de la Recherche (ANR) for the period 2015-2020.
This collaboration has evolved into a long-term partnership. From 2019 to 2022, our two organisations are working in concert on another ANR programme called SOS: Save Our Shipwrecks, in collaboration with Department of Underwater Archaeological Research (DRASSM) of the Ministry of Culture and IPREM (UMR CNRS No. 5254) at the University of Pau and Pays de l'Adour. The objective of this programme is to examine metal shipwrecks in order to protect them from irreversible deterioration and then, to apply the acquired data to improve future protection of port and naval infrastructure. Here, conserving our past truly helps to preserve our future…
Projet DIAMOND
A-CORROS's industrial division is also involved in the innovative Projet DIAMOND in collaboration with the Laboratoire d'Etudes et de Recherche sur les Matériaux (LERM, SETEC group), EDF and the Laboratoire Matériaux et Durabilité des Constructions at INSA Toulouse. This project aims to create a range of probes for measuring the corrosion rate of reinforcements in concrete, adaptable to all environments (buried and submerged), remote-controlled, in real time.
Other research projects
Feasibility of desalination of stone by electrophoresis: a project in collaboration with the Centre Interrégional de Conservation Restoration du Patrimoine (CICRP) in Marseille
Knowledge of puddled iron: to better understand this material, an ancestor of steel, in order to minimise sampling on-site and better anticipate its mechanical characteristics and evaluate its weldability in the context of rehabilitation programmes.