Housing and Civil Engineering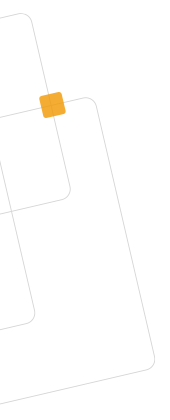 A-CORROS regularly serves as a consultant – technical expert – alongside juridical authorities, insurers or specialists in construction and civil engineering on the problematics of damaged public works related either to corrosion or rupture (mechanical, fire etc.).
These diagnostics are equally relevant for buildings – metal frameworks, roofing, domes, cladding made of pre-painted metal sheets, door and window frames, lampposts etc. – transportation – gantries, rails, tracks, security gates, traffic signs – fluid distribution – pipelines, fittings, valves, flap gates, manifolds or heating – water heaters, reservoirs, holding tanks, under-floors heating.
In addition, since its creation, A-CORROS has conducted more than 250 interventions on private homes, multifamily housing, swimming pools and street furniture (lighting, security gates, etc.).
Diagnostics and sampling
Each corrosion assessment that A-CORROS conducts begins with a detailed study of technical documentation of the design and installation. Based on these documents, A-CORROS programmes on-site diagnostics and sampling interventions to provide a better understanding of the behaviour of the metals and assemblages in their environment. These interventions include :
Extensive photographic documentation of any corrosion pathologies encountered.
Environmental measurements (physicochemical parameters of the surrounding environment, temperature, relative humidity, the nature and quantity of gas present etc.).
Non-destructive measurements in healthy and corroded areas (residual thickness of the metal, coatings, electrochemical protection potentials etc.).
Sampling of healthy and corroded parts for laboratory analysis.
Measurements and analyses
Following on-site diagnostics, and thanks to our network of partners like the LERM in Arles, measurements and analyses are conducted in the laboratory in order to confirm hypotheses about the origin of the deterioration and the corrosion pathologies encountered :
Verification of the nature of the implicated materials and in particular their compliance with the norms and DTU will be carried out using optical emission spectrometry (OES), portable X-ray fluorescence or atomic emission spectrometry (ICP-AES).
Analysis of the parameters of the fluids delivered by pipelines (chloride content, hardness, pH, COD, flora etc.) will be conducted either with the LERM or with specialised laboratories depending on the parameters to be measured.
Close observation of corrosion pathologies and detection of the native elements responsible for corrosion using optical microscopy and scanning electron microscopy coupled with an energy dispersion spectrometer or X-ray diffraction.
Reports and recommendations
The ensuing results are then synthesised in a report that both formulates the mechanisms of the degradation and makes recommendations for the repair, reinforcement, replacement or protection of the of the affected bodies.
Finally, A-CORROS's mission also includes accompanying the experts during technical meetings to interpret the results in order to conclude the technical files in a consensual manner.